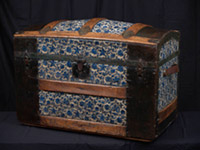 We are an antique furniture restoration and custom woodworking business located in Wichita Kansas, serving both residential and commercial customers. We specialize in vintage home and business interiors, antique furniture restoration and reproduction including recaning. We also offer custom woodworking services, and unique wood art creations.
With over 40 years experience, we have the expertise to deliver the quality worksmanship you require. Please visit our Services page for more detailed information on the services we provide, and visit our Gallery for a look at our portfolios.
You can rely on our expertise to restore your heirlooms or help bring your ideas to reality. We look forward to putting our years of experience and quality craftsmanship to work for you!

Les and Guy Gordon
There are a number of reasons why restoration makes sense, sentimental value, quality, and economics being the top three. Nothing can replace a family heirloom, even one that has seen many years of use. Restoring and refinishing your heirloom will result in many more years of service and a lasting beauty that can be passed down through generations.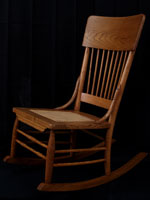 Few furniture makers today can boast of quality matching that found in antique furniture, and the price of new furniture, even that which contains veneered plywood or particle board, often far exceeds the price of restoring an antique or quality modern piece. In most cases, restoration makes economic sense, so don't give up on that antique dresser or chair that's been neglected in the attic or storage room, it can most likely be brought back to vibrant and useful life. Visit the Before and After section of our Gallery for some examples.